How will you describe "facility management" first? Will it be workflow digitalisation, maintenance record keeping, or the management of third-party suppliers and supporting staff?
In fact, facility management goes far beyond managing facilities and personnel. According to the International Facility Management Association, facility management refers to "a profession that encompasses multiple disciplines to ensure functionality, comfort, safety and efficiency of the built environment by integrating people, place, process and technology". Moreover, the global facility management services market was valued at US$1,253.30 billion in 2020 and is projected to reach US$2,525.10 billion by 2030, as indicated by the Allied Market Research, showing the increasing importance of facility management.
Challenges faced in facility management
Involving a wide range of services, from fixing tap leaks in a pantry to enhancing the efficiency of a production line in a factory and optimising the overall customer experience in a hotel, facility management requires the efforts of different teams, leading to the significant amount of paperwork, emails and calls, as well as the difficulty in monitoring.
Due to the lack of a centralised digital platform, whenever an issue takes place, the relevant receptionist or end user will have to go through the following procedures: stating the issue you are facing on an appropriate form; printing the form out; signing the form; submitting the signed form to the technician team on a specific help desk platform; communicating with the technician that is responsible for your case via phone calls and messages; and reporting to your boss about the progress by emails… And if external parties are involved or payments are needed, you will have to undergo another set of equally time-consuming procedures, including asking for quotations, contacting the service providers and the Accounting Department, and proceeding and recording the payments with different forms through various systems… Not only do the above procedures involve lots of back-and-forth emails, calls, messages and paperwork, the staff also has to handle the reporting and the follow ups of the tasks on respective platforms, bringing about the difficulty in recording, tracking and monitoring the tasks. In addition, the facility managers lack visibility over operations and may hence have trouble in managing work orders and tracking KPIs.
Importance of streamlining and digitising maintenance workflows
In order to optimise companies' operations with a more efficient and eco-friendly approach, maintenance workflows should be greatly streamlined and digitised. Only by entering centralised digital workflows can information be distributed conveniently and accurately among various relevant parties, facilitating the communications between different departments and allowing employees to execute their tasks efficiently. Furthermore, productivity will be enhanced by saving the time taken to communicate with other departments or teams and to track task status via phone calls, emails and written documents to solve maintenance issues. Paperwork and the back-and-forth emails and calls can hence be reduced, effectively minimising wastage of paper and saving time. Therefore, it is essential for companies to streamline and automate maintenance workflows.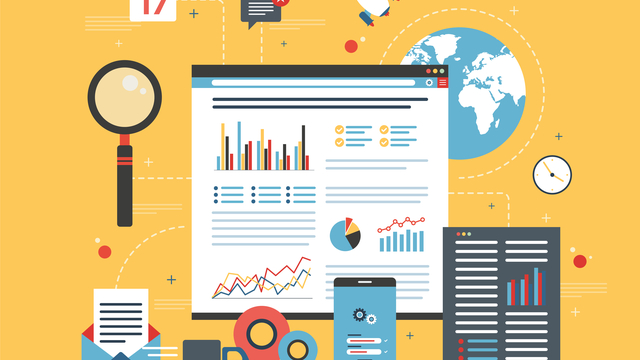 FacilityFlo: an intelligent solution to streamline maintenance operations
Knowing the benefits of streamlined maintenance workflows, we have introduced an intelligent facility management solution which helps to centralise the relevant information and make it accessible in one single place, as well as enhancing productivity through better visibility and tasks automation.
A perfect embodiment of our aim, FacilityFlo, an intelligent maintenance management platform, is successfully launched to digitise all facility maintenance operations and to help streamline and track maintenance operations even while they are on the go. Contradictory to a manual maintenance management approach, FacilityFlo gives technicians and managers a single platform to report issues, schedule maintenance, and assign work orders either with a mobile app or on a desktop.
Key Features of FacilityFlo
Available in both English and Traditional Chinese, this 3-Apps-in-1 platform is explicitly designed for different stakeholders, from managers and technicians, to tenants and staff:
The Manager interface empowers managers to gain visibility over operations, manage work orders, track KPI, conduct detailed cost analysis, technicians and suppliers' evaluation and monitor SLA compliance.
Meanwhile, the user-friendly mobile app allows field technicians to access real-time information related to equipment failure, manage maintenance work orders and execute tasks. It also enables remote access to readings, audits and assets' information.
And in the perspective of tenants, staff members or end-users, the app allows them to report and track equipment failures in their buildings. End users can also contact the technicians directly regarding the failures reported via in-app messaging instead of sending emails and making phone calls, while buyers and sellers can have a smoother communication on the request and approval of quotations via the procurement module of the platform.
Through artificial intelligence, FacilityFlo redefines facility management, stimulating the management and monitoring of work orders, assets and progress of maintenance tasks. It also enhances overall productivity by providing intelligent suggestions on selecting the technician with the right expertise for a job based on previous work orders assignment.
Adopting FacilityFlo in respect to facility management, companies will hence be able to simplify maintenance workflows, improve service levels, save time on reporting, as well as achieving paperless maintenance operations.
Synergy between FacilityFlo and other smart solutions
To reform and benefit the companies' operation mode to a greater extent, FacilityFlo platform supports full integration with IoT sensors and third-party software such as ERP, EMS, Accounting software and Google calendar, and can be integrated into a wide range of CLP SEC's smart energy solutions to create seamless experience. Working with the existing software systems, the intelligent maintenance management platform can be smoothly introduced to the companies so as to centralise operations, enhance service quality, improve control and efficiency, and reduce time and cost spent on maintenance record keeping.
As facility management plays an increasingly important role in achieving a sustainable work environment and maximising business efficiency, it is essential for companies to consider seeking an intelligent solution to streamline, centralise and digitalise their maintenance operations. We are very pleased to assist your company in reforming facility management system with our FacilityFlo platform. Please contact us for more details if you are on your way to digitalise your facility maintenance operations.