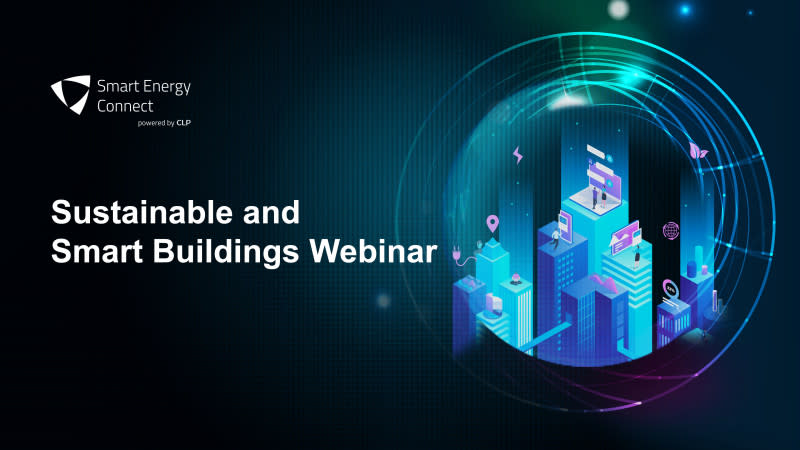 If you missed out on our webinars earlier, here is the good news! We just released all our webinars in the "Sustainable and Smart Buildings" series, bringing together the best leaders from sustainability, IoT technology, STEM education, and smart building.
Webinar #1: Towards a Net Zero Carbon Future – Reducing Carbon Footprint
Net Zero Carbon is a global trend that is driving the acceleration of carbon neutral commitments. To answer the call for decarbonised building portfolios, we hosted this webinar, "Towards a Net Zero Carbon Future – Reducing Carbon Footprint". You will hear from Liam Salter, Group CEO of RESET Carbon and Ding Li, Partner Business Development Manager of CLP Innovation for tips and services that can support you through the process of developing and implementing ambitious and robust carbon footprint reduction programmes.
Webinar #3: Smart City Essentials: Harvesting IoT and Cloud
In this webinar, we have Mr. Benson Kwong, from Amazon Web Services (AWS) IoT Services, to discuss technologies adoption and how IoT technology can transform businesses from top to bottom. The webinar showcased latest IoT and Cloud services and demonstrated how businesses can leverage these technologies to stay agile and cost-effective to stay on top of the game.
Webinar #6: Market of the Next-Gen Building
In our "Market of the Next-Gen Building" webinar, Mr. Neil Strother, Principal Research Analyst from Guidehouse Insights, shed light on the market forces at work that affect the smart building development. Building owners, facility managers and energy managers can understand the key enabling technologies in the market, gain insight into customer shifts, and understand best practices in constructing smart buildings.
Webinar #8: Climate Change Impacts & Decarbonising the Workspace
In our coming webinar moderated by our Alan Hung, Head of Strategy, from SEC, we had Mr. Hendrik Rosenthal, CLP Group Sustainability Director, and Ms. Katherine Lau, General Manager, Corporate Quality & Sustainability of Fuji Xerox, who shed some light on the impacts of climate change within the region. They also shared insights for workspace decarbonisation. You will find out how we can all build a sustainable and healthy future.
STEM Webinar: Powering the Future of Sustainable Campus with STEM
We have Jimmy Hui, Co-founder of Coding 101, and Harris Chan, Co-founder of Cobo Academy, to share with you how STEM classes with a practical focus on energy saving can be included in your campus. Watch the recording to learn how students can gain hands on experience to make our buildings more energy efficient.
Click "More Info" to re-watch our webinars.